When you think of New York City, you probably think of Manhattan. Yet the City has four other boroughs. Queens is the largest of them in terms of area and is home to over 2 million people. Almost half of them are immigrants, which makes the communities here incredibly vibrant.
When visiting the area, you might be surprised by a parade celebrating a Salvadoran holiday or discover a festival at a local Greek Orthodox church. There is an incredible diversity of cultures. Ethnic enclaves include Little India in Jackson Heights, Little Guyana in Richmond Hills, and Little Greece in Astoria. Which neighborhoods are worth a visit, or a stay? Here are our top picks:
Popular Neighborhoods in Queens, NY
Astoria
Considered one of the best places in Queens for young professionals, Astoria is only 20 minutes from Manhattan. Montages of the area were featured on All in the Family and Orange Is the New Black. Located between Ditmars Boulevard, 36th Avenue, Steinway Street, and the East River, it's an incredibly safe area with crime being rare.
In the 1960s many Greeks immigrated to the region. By 1980, they comprised over 22,000 residents. Recently more Greeks have arrived due to the debt crisis in their homeland. They have brought their culture to Astoria. Here you will find authentic Greek restaurants, tavernas, bakeries, and cafes as well as beautiful Greek Orthodox churches.
Beautiful Astoria Park comprises almost 60 acres along the East River. Adjacent to the Triborough / Hell Gate bridge, the park has New York City's oldest and largest swimming pool. There are also playgrounds, a skate park, and a running track. Residents can make use of the many tennis, basketball, and bocce courts.
Further south, also along the East River, is the Socrates Sculpture Park. The neighborhood is also home to the famous Noguchi Musuem.
Astoria is also where you'll find the American Museum of the Moving Image.
The social scene can be lively. Several beer gardens remain open until 4 am. There are also many upscale bars and eateries.
Housing here costs over $2000 a month and parking is limited. Many people forgo an automobile altogether since it's so convenient to travel by subway.
Glendale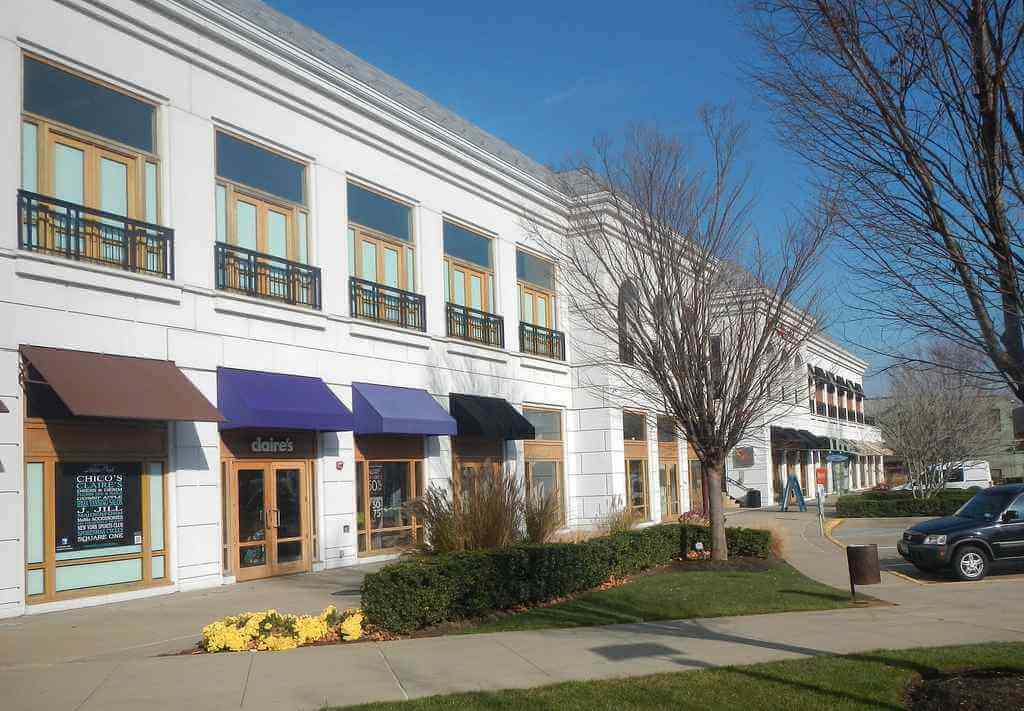 Those who live in this middle-class suburb love the sense of community. Residents tend to set down roots. There are citizen patrols to keep the crime rate down and no tolerance for graffiti. People maintain their homes and streets.
Homeowners, not renters, dominate. Single and multi-family houses with backyards sit on tree-lined streets. The grocery stores are huge and have good-sized parking lots. Most residents own cars. Parking is not an issue.
Glendale is a great place for families. The public schools are excellent. There are also private and parochial options with reasonable tuition rates. Parks and playgrounds abound and there is a great public library.
Retirees also like living here. Crime rates are low. Many find it possible to walk to the store. It's easy for residents to get involved in local events.
These include pancake breakfasts, rummage sales, and other activities hosted by local churches. There are also block parties in the summer and a Memorial Day Parade. Every year residents decorate the community's Holiday Tree.
These activities give Glendale a small-town appeal. However, it's not for everybody. Young singles might not like it since there isn't much nightlife. However, the M and L lines provide quick access to the City.
Jamaica Estates
Jamaica Estates is the last stop on the F line from Manhattan.
Donald Trump grew up in this affluent community of Tudor-style houses and large yards. Founded in the early 1900s by the Jamaica Estates Company, lots are huge. Some occupy a third of an acre.
The developers wanted to maintain the park-like setting. They did not level the natural hills or enforce a rectangular grid. Instead, streets with distinctly English names such as Avon and Chelsea wind through hillsides dominated by 200-year-old trees. The gatehouse which once guarded the community is now the home of the Jamaica Estates War Memorial.
The neighborhood is bordered by St. John's University and Forest Park. It also has several unique religious institutions. These include a Hindu Ashram and a synagogue of Iraqi Jews as well as several convents.
Families who live here appreciate the great private schools and low crime rates. Some houses are available for less than $1 million. Unfortunately for those who want to move here, turnover in housing is low.
Forest Hills
This residential neighborhood has long been associated with tennis. The Forest Hills Stadium hosted the U.S. Open until 1978. Now, the stadium offers summer concerts, but tennis is still played at the West Side Tennis Club.
In addition to playing tennis, residents of Forest Hills can hike the 500 acres of trails in Forest Park. Locals also enjoy riding horses, playing golf, or taking their dogs to the dog park.
For those who want to go shopping, Austin Street is the commercial hub. It has many chain stores as well as factory outlets and local boutiques. Middle eastern fare is popular. So are Italian restaurantsand ramen houses. There are even a few nightclubs.
The community is safe and has great schools. Housing options range from reasonably priced apartments to expensive mansions.
Kew Gardens Hills
Many people compare Kew Gardens to Forest Hills. It is a smaller, more affordable community that also borders Forest Park. While it boasts million-dollar homes, the average sale price is only about $300,000. Renters also find apartment prices to be reasonable. While it's a densely packed area, there are many green spaces. Trees line the streets and most houses have a yard.
If you want to go shopping, head over to Lefferts Boulevard. Here you'll find restaurants such as the Village Diner. For those who love sports, Austin's Ale House is the perfect venue.
Other entertainment options include the Kew Gardens Cinema. This was once a 1930s art deco theater. Nearby is the only bookstore in the area, Kew & Willow Books.
The neighborhood is popular with airline personnel. The Q10 bus runs straight to JFK International Airport. Many airlines, including Delta, offer shuttles for pilots and flight attendants.
Flushing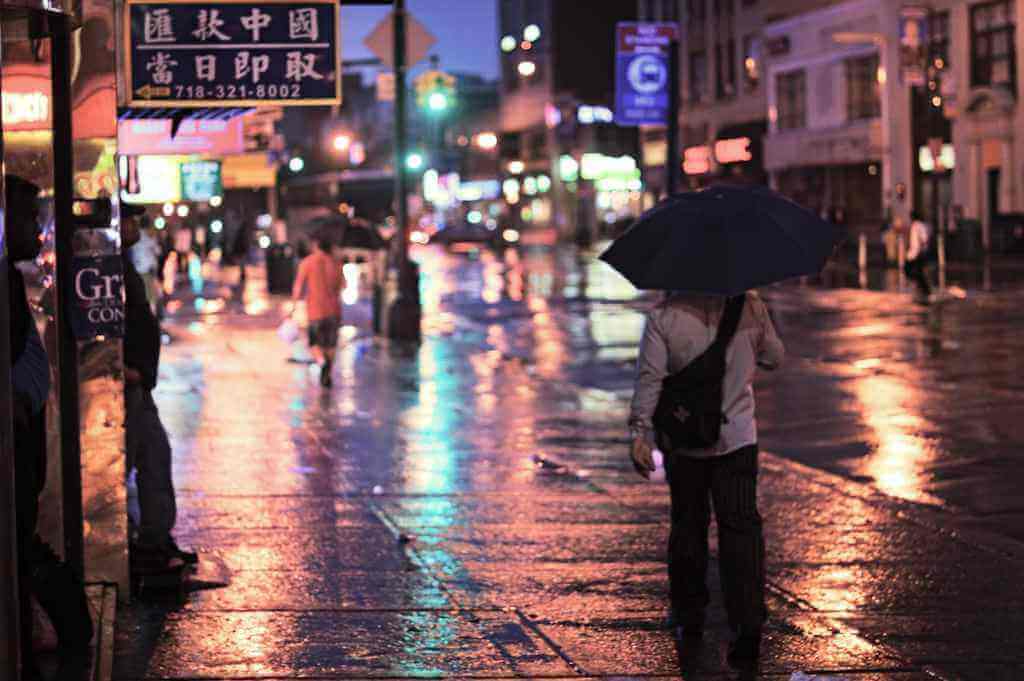 First established as part of New Netherland in 1645 on the eastern bank of Flushing Creek, this neighborhood is now home to New York City's fourth largest central business district. The many shopping malls in the area include Queens Crossing on 39th street and New World Mall at the intersection of Main Street and Roosevelt Avenue. This intersection is considered the third busiest in New York City, behind Times and Herald Squares.
As of 2010, the neighborhood's Chinatown outpaced Manhattan's as the City's largest. There is also a thriving Taiwanese, Korean and Vietnamese presence in the area. Shoppers at the New World Mall can enjoy a huge Asian supermarket and some of the best dim sum in the City.
In addition to business, Flushing is also known for its parks. Shared with the neighborhood of Corona, Flushing Meadows-Corona Park is the largest in Queens, with an area of almost 900 acres. It was home to both the 1939 and 1964 World Fairs. The Unisphere, built for the latter, can be seen on the TV show The King of Queens.
The park is home to both Citi Field, home of the New York Mets, and the USTA Billie Jean King National Tennis Center. The latter includes the Arthur Ashe stadium, which hosts the U.S. Tennis Open each year.
Flushing Meadows-Corona Park is home to the Queens Museum of Art.
Here is also where you will find the New York Hall of Science and the Queens Zoo.
Other parks in the area include the Queens Botanical Garden and Kissena Park. There are also several landmarks that are on the National Register of Historic Places. Many of these are located on the Queens Historical Society's Freedom Mile.
Flushing is considered a predominantly middle-to-working class neighborhood. It is quite safe. To get there by subway, simply take the IRT Flushing Line (the 7 train) to the Main Street terminus.
Long Island City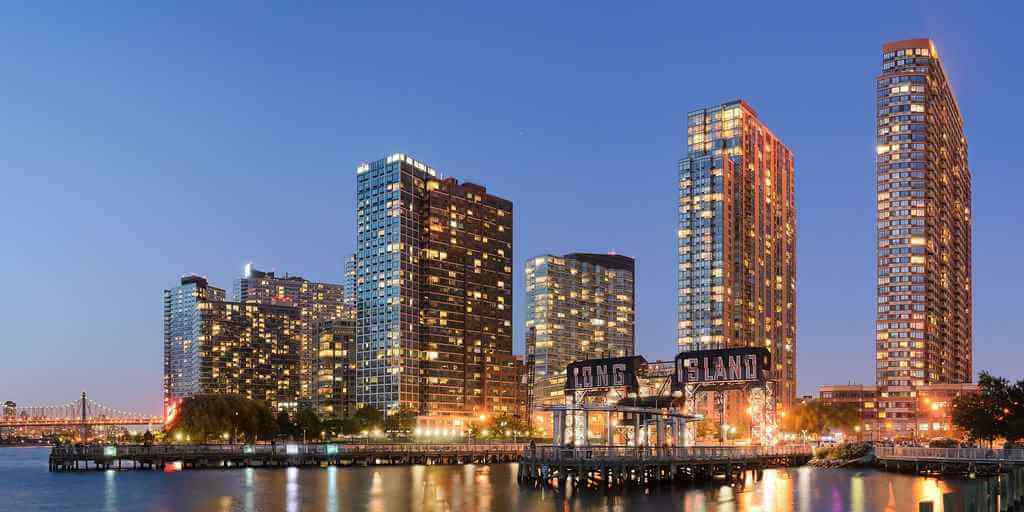 If you love New York City's culture but hate the crowds, then Long Island City may be the place for you. Here you can find art galleries, nouvelle cuisine, and sophisticated nightclubs galore. You will also find well-maintained historic architecture and tree-lined plazas as well as a lovely riverfront park.
While residents of the town's high-rises enjoy views of the Manhattan skyline, they may not be pleased by the lack of closet space. The neighborhood used to be an industrial area. While gentrification has made a variety of residential options available, space is often limited.
Crime rates here are also higher than in some of the other communities mentioned. Nevertheless, local artists and young professionals love the community.
MoMA PS1 is located here. It's an affiliate of New York's Museum of Modern Art. It's also the oldest non-profit arts center in America that is devoted to modern art. The center supports a variety of cutting-edge artists and hosts dance parties to raise money.
Artistic venues such as the Sculpture Center, and the Fisher Landau Center for Art appeal to visitors as well as residents. The Culture Lab LIC provides free public performances at its gallery. To visit, you can take the 7 train to Court Square.
Jackson Heights
Jackson Heights is a multicultural community that is home to Little India, Little Colombia, and Little Tibet. Its main retail area is centered around Roosevelt Avenue and 74th Street. Here, Indian immigrants have created a micro-neighborhood. You can buy saris here and rent Bollywood movies. The mom-and-pop stores sell everything from incense to authentic Indian musical instruments.
It's fun to buy Indian street food from the vendors here, but if you'd like a sit-down meal, try the Jackson Diner. It serves tandoori specialties.
This area is also home to the local Tibetan community. If you're lucky, you might see Tibetans and Nepalese dressed in their beautiful traditional garments. Tibetan restaurants in the area serve yak meat. If you've never tried it before – it's similar to beef.
There are also enclaves where South American culture dominates. You will find Colombian and Peruvian immigrants along Northern Boulevard from 80th street up to Junction Boulevard. This area has the largest Colombian population in the U.S. Here you can listen to traditional cumbia and salsa.
Unfortunately, drug dealers were once prevalent in the area. This caused a surge in crime rates. However, since about 2000, the area has been much safer and is now considered family friendly. Anthony Bourdain visited Jackson Heights in 2017 for his show Parts Unknown.
An exciting way to see this diverse community is to walk along Roosevelt Avenue from 74th to 108th street. You can sample street food from all over the world, made and sold from food carts. Selections include Bangladeshi phuchka, Nepalese momo, Colombian arepas, Greek souvlaki, Ecuadorian ceviche, and Thai chicken as well as Mexican tamales and tacos.
Each summer, you can come out to support the LGBT community as the neighborhood hosts the Queens Pride Parade and Festival.
The Rockaways
The Rockaway Peninsula is a relatively isolated part of Queens. It's commonly referred to as The Rockaways by residents. Once a popular summer retreat for city dwellers, it's become a residential neighborhood.
The scenic coastal community is tight knit. Neighbors befriend each other and look out for each other, which makes it an ideal place to raise a family. While it was hit hard by Hurricane Sandy, it's been mostly rebuilt. Single-family houses in the area are affordable compared to the rest of the City.
The New York Times featured the area in an article calling it one of New York's hot neighborhoods.
Rockaway is the only beach close to the City that allows surfing. It's also a good location for scuba diving, according to New York Magazine's 2007 spring issue. It has 5.5 miles of boardwalk and white sand beaches. All of these make Rockaway a popular destination for day-trippers.
Residents enjoy having the beach at their doorstep but don't always appreciate the stream of visitors to their community.
The neighborhood does have good schools and is generally safe. Since it's only an hour from Manhattan, it's considered a reasonable commute for those who work in the City.
Sunnyside
For those who want to live in the suburbs but still feel like they're in the city, Sunnyside might be a great place to live. Located in western Queens, it overlooks the East River and has a great view of the Empire State Building. It's only a 15-minute ride into Midtown on the 7 train.
It's small and safe and has many six-story buildings as well as the more traditional three-story walk-ups. Many apartments have private community gardens where neighbors gather. Community is important to residents and newcomers tend to be welcomed. Rentals range from $1000 to $2000.
The neighborhood has an eclectic and artsy vibe to it. There are pubs and thrift stores as well as galleries and independent theater groups. The Thalia Spanish Theater is considered a beacon of Latino culture and produces original musicals. The Flux Factory is an art collective that hosts many events.
Other neighborhoods in Queens
Bayside
Low property taxes, affordable housing, and excellent public schools attract families to this neighborhood in northeastern Queens. Other attractions include Little Neck Bay, which has a marina for boat owners, and the plethora of family-owned businesses along Bell Boulevard.
Bellerose
The perfect neighborhood for families who want a suburban experience, Bellerose has single-family homes with private backyards. The area's parks, shopping centers, and art galleries will keep you entertained. There is even a racetrack!
Corona
The Corona neighborhood in Queens is right next to the Flushing Meadows-Corona Park. Like in many other places of this part of New York, Corona's population is multicultural. The main community is Latino. The Louis Armstrong House Museum attracts many visitors and is a National Historical Landmark.
College Point
A working-class neighborhood located south of Flushing; College Point has some industrial areas though it's mostly residential. The residents enjoy access to two yacht clubs as well as several parks.
Douglaston-Little Neck
With two historic districts and houses listed on the National Register of Historic Places, this Long Island neighborhood is renowned for its civic associations and historical society. The area hosts the largest remaining farmland in New York at Queens County Farm Museum.
Pomonok
The Pomonok Country Club hosted the PGA Championship in 1939. It was disbanded in 1949 and public housing was built on the site. Currently, this area is a working-class neighborhood.
Fresh Meadows
Thanks to local neighborhood patrols, this middle-class community has one of the lowest crime rates in Queens. The Klein Farm, which was the last commercial farm in the City, was located in Fresh Meadows. Bought by Adam Klein in the 1890s, the farm finally closed in 2001.
Glen Oaks
This small neighborhood in eastern Queens is the home of the Long Island Jewish Medical Center, one of the biggest such facilities on Long Island.
Whitestone
This is an upper-middle-class residential community in northern Queens. Landmarks include the distinctive onion dome of the Russian Orthodox Church of St. Nicholas and the Whitestone Hebrew Center as well as several Catholic churches.
Briarwood
This is a mostly residential, middle-class neighborhood. It's a diverse community with a plurality of Asian-Americans. There are many small restaurants and delis.
East Elmhurst
A small residential area, East Elmhurst has several small parks and playgrounds for children. It's considered relatively safe.
Elmhurst
While much of this neighborhood consists of multi-family houses and apartments, there are also areas zoned for manufacturing and retail. Several historic landmarks are on the National Register of Historic Places. These include St. James Church, which was built in 1735.
Maspeth
Both industrial and residential areas make up this community. The Mount Olivet Cemetery is a notable landmark.
Rego Park
Many of the residents of Rego Park can trace their roots to Holocaust survivors who settled here after WWII. There are also Jewish immigrants from the former Soviet Union. The community has numerous synagogues and kosher restaurants and a wide mix of housing, from high rises to Tudor-style detached houses.
Woodside
Little Manila is located in this residential neighborhood. Of New York State's 200,000 Filipinos, the majority live in this area. Since most Filipinos are devout Catholics, St. Sebastian's Church holds a novena of nine masses every Christmas, as this is a tradition in the Philippines.
Queens Village
Two sections make up this community, Bellaire and Hollis Hills. The latter is an affluent neighborhood with Colonial, Tudor, and Ranch style homes. The area has many Caribbean Americans and immigrants from Guyana.
Springfield Gardens
Located close to JFK International Airport, Springfield Gardens is home to many Afro-Caribbean and Indo-Caribbean immigrants. It's a residential area with low-rise apartments.
St. Albans
Linden Boulevard is the center of the commercial district for this community of detached homes. There are also several public parks in the community.
Ozone Park
Ozone Park is known for its large Italian American community. Both the Resorts World Casino and the Aqueduct Racetrack are located in this northwestern part of Queens.
Howard Beach
Primarily a residential area, Howard Beach suffered some damage due to Hurricane Sandy. Since then, it's mostly recovered. The most famous residents of the area include John Gotti, boss of the Gambino crime family, and folksinger Woody Guthrie.
Richmond Hill
This is a reasonably safe neighborhood with mostly single-family dwellings. It has a few landmarks, such as The Triangle Hofbrau, which was once frequented by Mae West.
Woodhaven
Woodhaven is a middle-class neighborhood that is close to Forest Park. This makes it a great place for those who love to hike. It has a small-town feel and a diverse population.
Conclusion
Queens is a great place to live or visit. Many of its eclectic neighborhoods offer diverse cultural experiences. There are boutiques, art galleries, and public parks as well as sporting arenas and historical landmarks. All of these are worth a visit.
At the same time, the pace of life in Queens' suburban communities is great for families. Many areas are quite safe and feature affordable housing and good-sized yards. There are also huge shopping malls, religious and community centers, and excellent public and private schools.
All of these make Queens a wonderful place to live. With its proximity to Manhattan, it is no wonder many young professionals as well as young families are moving there.
Cover photo by: NYUrbanScape / CC BY-ND 2.0